First To Go promotes campus involvementand visibility with a focus on the retention and success of all first-generation college students at UCLA. We are here to serve as a resource hub to assist current UCLA undergraduate students as they navigate the campus and provide support in building community. Being first-generation college is an accomplishment that should be celebrated!
First To Go is open to any undergraduate or graduate/professional student at any time.
Note: for our program, a "first-generation college student" is identified as a student whose parent/guardian have not received a four-year U.S. bachelor's degree.
Want to stay up-to-date on first-gen specific resources, job opportunities, internships, volunteer opportunities and First To Go events? Join the First To Go Listserv!
Follow us on Instagram! @ucla_firstgen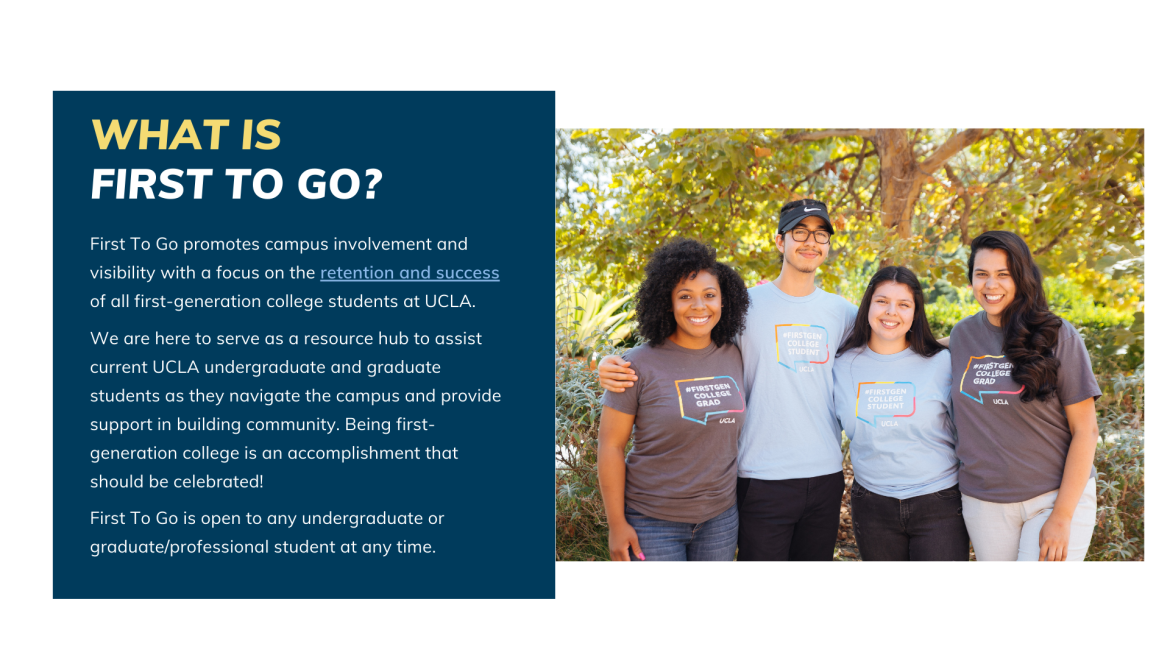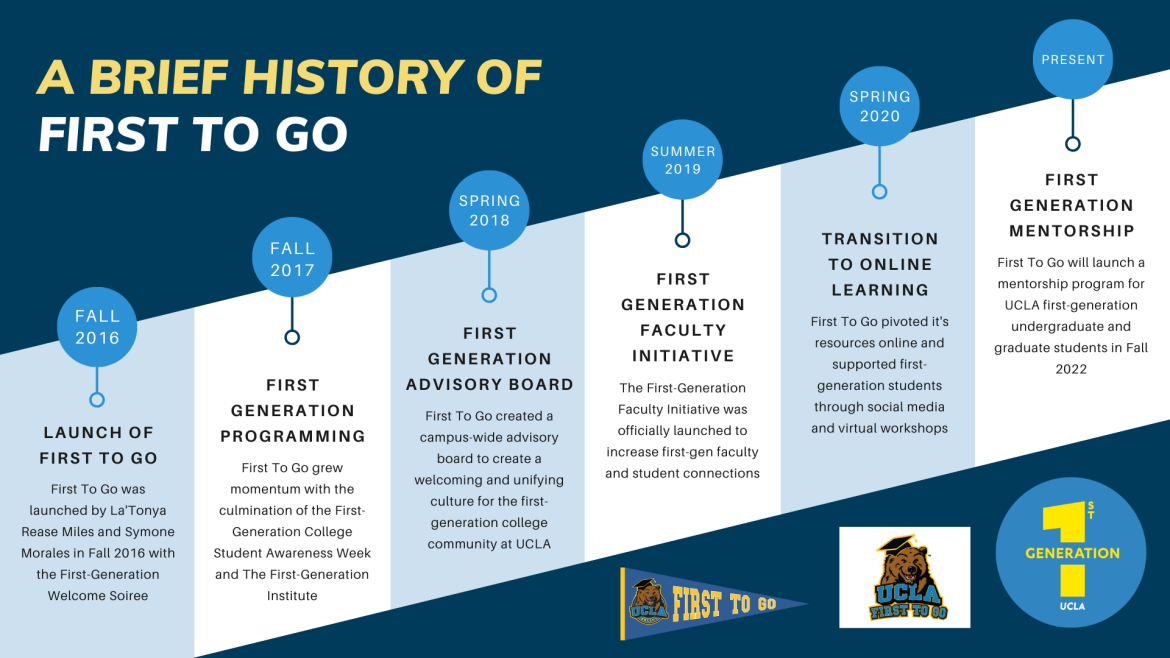 Photos



Follow us on Instagram @ucla_firstgen to stay connected!