Nearly 1/3 of the UCLA undergraduate population are the first in their family to graduate from a 4-year university. With such a large population of students, we are proud to share that our first-generation community is diverse in its nature of form of entry and adds to the vibrant student body.
*Data display is a capture of the 2015-2016 school year.
Spring Enrollment 2016
Approximately 7,924 of the first-generation college student enrollment were California residents.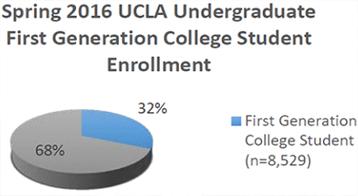 Data Source: UCLA data repository (AIMDR) -- numbers as of 3rd week Spring 2016
Form of Entry 2016
Nearly half of entering transfer students identify as first-generation.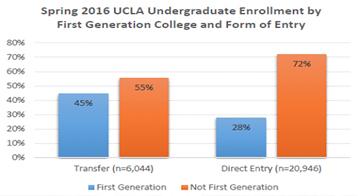 Data Source: UCLA data repository (AIMDR) -- numbers as of 3rd week Spring 2016